Have you ever thought what's Cognizavest?
Don't bother Googling the meaning of our name because no one but only we can tell you how we cleped our name! Cognizavest stems from two words "Cogni" which means Cognition and "Zavest" which means consciousness. 
We started our journey in 2018, and since then, our organization has surpassed certain milestones. We are proud to say that Cognizavest has now been recognised as a DPIIT start-up by the Government of India. We are also proud to announce that we have successfully conducted more than 500 events and have served 20000+ satisfied clients in the past 2 years.
We started with the vision to bridge the gap between practical and theory in education in psychology. to an extent, Cognizavest has fulfilled this. Hence, moving forward we are making a step forward in a vision. Our vision now adds to extending the education and awareness to local people and community where they become aware about the importance and concept of mental health.
To connect with the community and normalize the concept of mental health. make mental health services accessible to all and strive for continuous mental well being.
Adds Value to your learning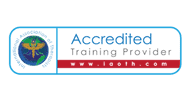 IAOTH
We are accredited International Association Of Therapists training provider.
ISO 9001:2015
We are ISO 9001:2015 certified organization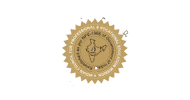 ICPEM
Affiliated to ICPEM Indian Council for Professional Education Mission Regd. Under Niti Ayog Government of India

EBVTR
Affiliated to EBVTR, the Educational Board of Vocational Training and Research is registered under the Gov of India, act. 21, 1860 Reg. No. F-65931
CCI
We are official training partner for Counselor Council of India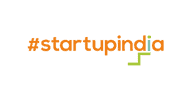 Startup India
We are DPIIT Government of India recognised start-up in the field of education.
We have a fantastic team working for you dedicatedly all the time to serve you better!
Dr. Sakshi Seth Grover
Founder
PhD. In psychology, Counsellor, Psychotherapist, Career Coach, Family Therapist & Organizational Psychologist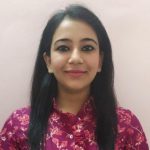 Pragati Prasad
Clinical Psychologist
B.A. (Counselling Psychology), M.A. (Counselling Psychology), M.Phil. (Clinical Psychology) RCI Registered License no-A65523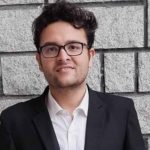 Anmol Rana
Organizational Psychologist
B.TECH (Mechanical), M.Sc (Psychology and Human Resource Management) Christ University- Bengaluru
Ayesha Narmawala
Counselling Psychologist
PGDRP (Post graduate diploma in Rehabilitation Psychology) (Results Awaited), M.A (Clinical psychology), B.A (Psychology)
Dr. Richa Tyagi
Counselling Psychologist
M.A. (Psychology), Diploma in guidance and counselling, Ph.D in Psychology
Aditya Sundaray
Forensic Psychologist
BSc (Forensic Science), MSc (Forensic Psychology), Post Graduate Diploma (Counseling Psychology), MA (Organisational and Industrial Psychology, pursuing)