Discover Exciting Rewarding Opportunities at Cognizavest​
We, from the very beginning, started with a culture that is not widely followed in India but is inspired and developed from Organizational Psychology while keeping in mind the human resource and their mental health as one of the priorities. We enjoy what we do, and we are committed to providing every single customer the highest value possible. We're loyal to our teammates. We work hard, we play hard, and we have consciously built a culture that keeps our employees energized so that they can give their best, every day.
Whether you're working with the designing team to create a brand new theme of a project, or avoiding losing at the game night, in creative ingenuity and meaningful work, you can be sure that every day at the job will blaze new trails and opportunities.
Your family and education is important!
Empowering Growth, Collaboration, and Inclusion at Cognizavest
Welcome to Cognizavest, where we foster a family-like environment that nurtures personal and professional growth. Our culture thrives on collaboration, camaraderie, and the spirit of togetherness. From team trips and journeys to exciting game nights, we believe in creating moments of joy and connection. Our fun sessions and engaging activities provide a refreshing break from work, promoting a healthy work-life balance. At Cognizavest, we celebrate each individual's unique talents and perspectives, fostering a supportive and inclusive atmosphere. Join our close-knit community and experience a culture that values your well-being, encourages exploration, and celebrates success.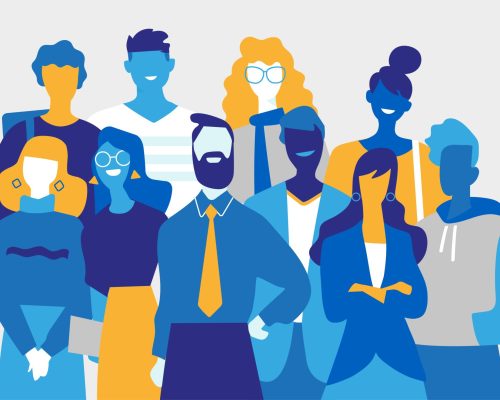 Opportunities Everyone Loves
Explore a world of diverse career opportunities at Cognizavest. As a leading organization in the field of psychology & mental health, we offer exciting openings for psychologists, interns, marketing professionals, administrators, and other relevant areas. Whether you're a seasoned psychologist looking to make a meaningful impact or a passionate individual seeking a dynamic role in mental health, we have positions tailored to your expertise. Join our team of dedicated professionals and contribute to our mission of transforming lives through psychology. Be part of a collaborative and innovative environment where your skills are valued, and your career thrives.
Growth That Everyone Wants!
At Cognizavest, we prioritize the well-being and growth of our team members. We offer industry-standard salaries, ensuring that your hard work is recognized and rewarded. Your health is important to us, which is why we provide comprehensive healthcare plans to support your physical and mental well-being.
But it's not all work and no play at Cognizavest. We believe in fostering a positive work environment, which includes exciting Company Fun Trips that allow you to unwind, bond with colleagues, and create lasting memories.
We are committed to your professional development and growth. If you have a thirst for knowledge, we support you in pursuing additional degrees by providing funds and resources. We encourage continuous learning and empower you to expand your expertise while on the job.
At Cognizavest, we strive to create an environment where you can thrive both personally and professionally. Join us and enjoy the benefits of competitive salaries, comprehensive healthcare, unforgettable Company Fun Trips, and endless opportunities for growth and development.
To join our team at Cognizavest, the first step is to fill out the application form available on our website. We kindly ask all applicants to complete this form as it helps us gather the necessary information to assess your qualifications and fit within our organization.
Once we receive your application, our team will review it thoroughly. If your profile aligns with our requirements, we will reach out to you for a telephonic call interview. This initial conversation allows us to learn more about you and your aspirations.
After the telephonic interview, if you progress to the next stage, we will schedule an online interview. This interview provides an opportunity for us to delve deeper into your skills, experiences, and potential contributions to Cognizavest.
Please note that the application process is exclusively through the form on our website. We encourage all interested candidates to take the time to fill out the form accurately and thoroughly. We look forward to receiving your application and potentially welcoming you to the Cognizavest family.